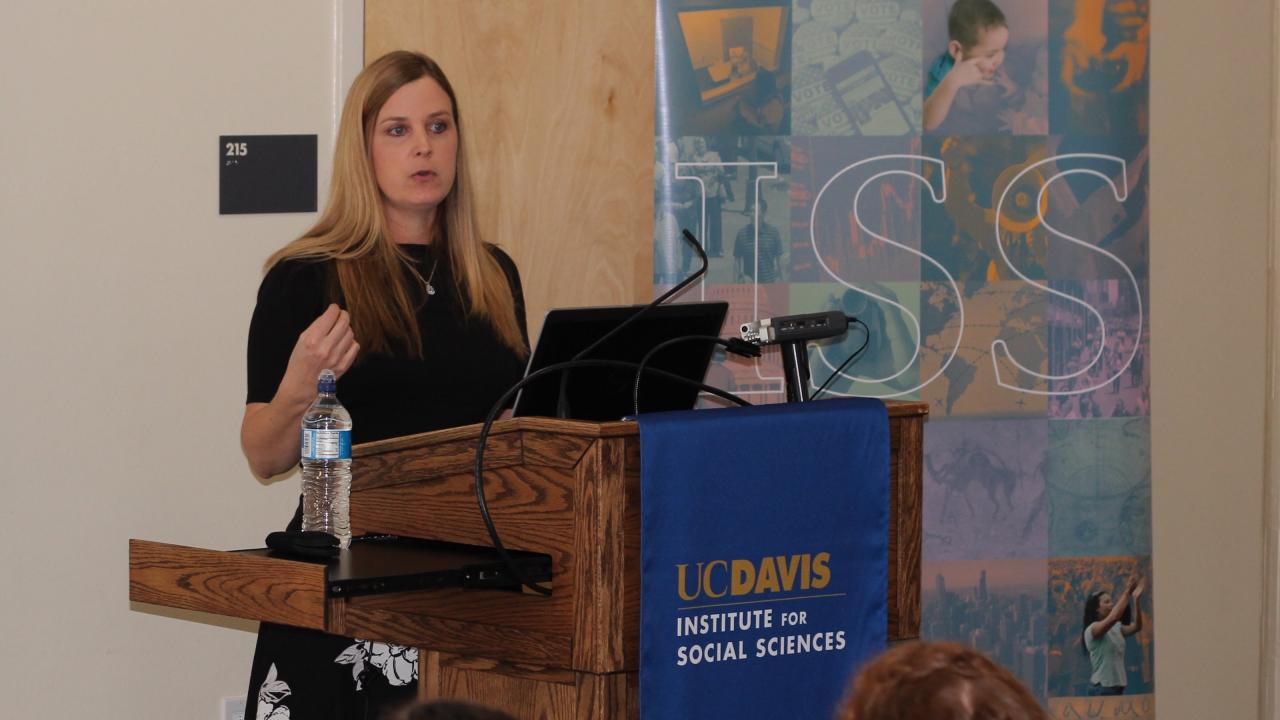 Location
SS&H, Room 2203 (Andrews Conference Room)
Dr. Stearns's research agenda is centered around understanding how social policies that provide paid leave and other family-friendly benefits affect men, women, and children. She is particularly interested in how these policies can be used to reduce gender and socioeconomic inequality in the workplace and at home. 
Her current research examines the effects of family-friendly policies on labor market choices, productivity, family structure, education, and health outcomes.
FREE PIZZA SERVED AT NOON; LECTURE BEGINS AT 12:10 P.M.