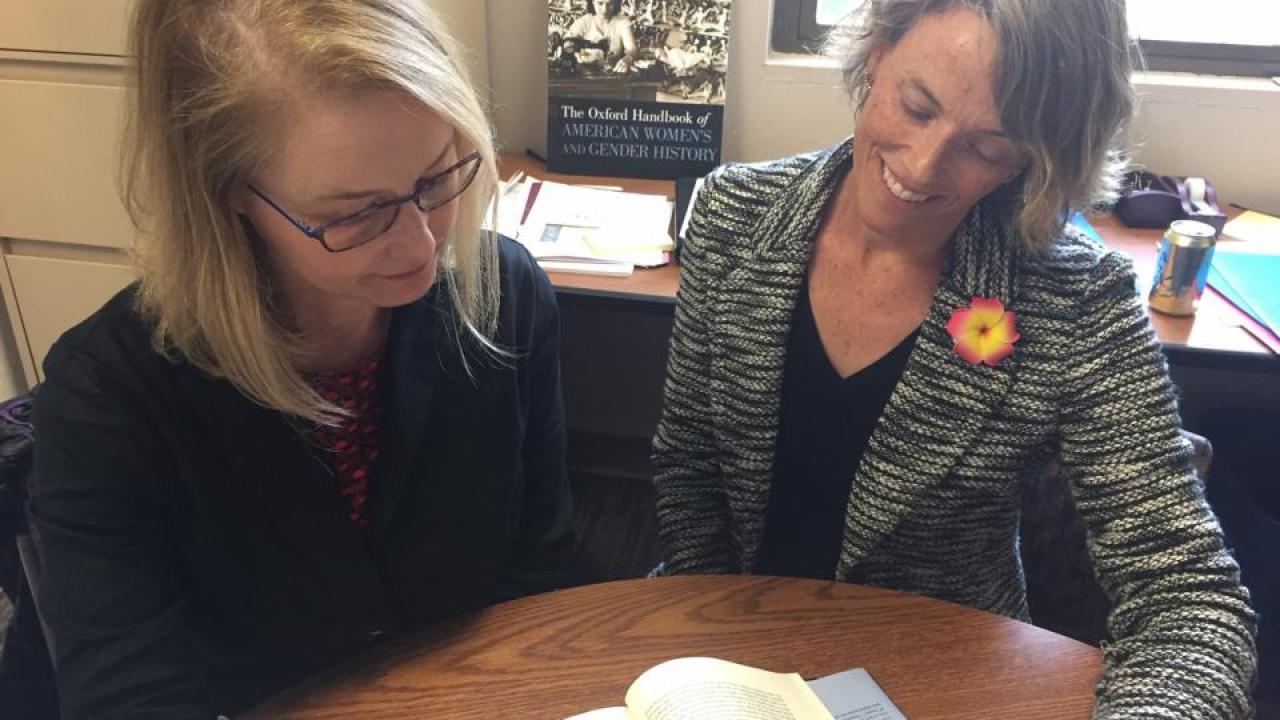 Originally posted in UC Davis News on December 20, 2018
Ellen Hartigan-O'Connor and Lisa Materson of the University of California, Davis, collaborators in research and teaching of women's and gender history for 10 years, were keenly aware of many fascinating stories about women in history, as uncovered by female historians.
But getting those stories into the big narratives of history was more than one or two people could accomplish.   
Oxford publishes definitive handbooks on hundreds of academic subjects, but none had been done on women in American history. So Hartigan-O'Connor and Materson took on the project, determined to showcase not only women's and gender history, but also the scholars whose intellectual innovation continues to bring women's stories to life.
The resulting book came out in October: The Oxford Handbook of American Women's and Gender History.