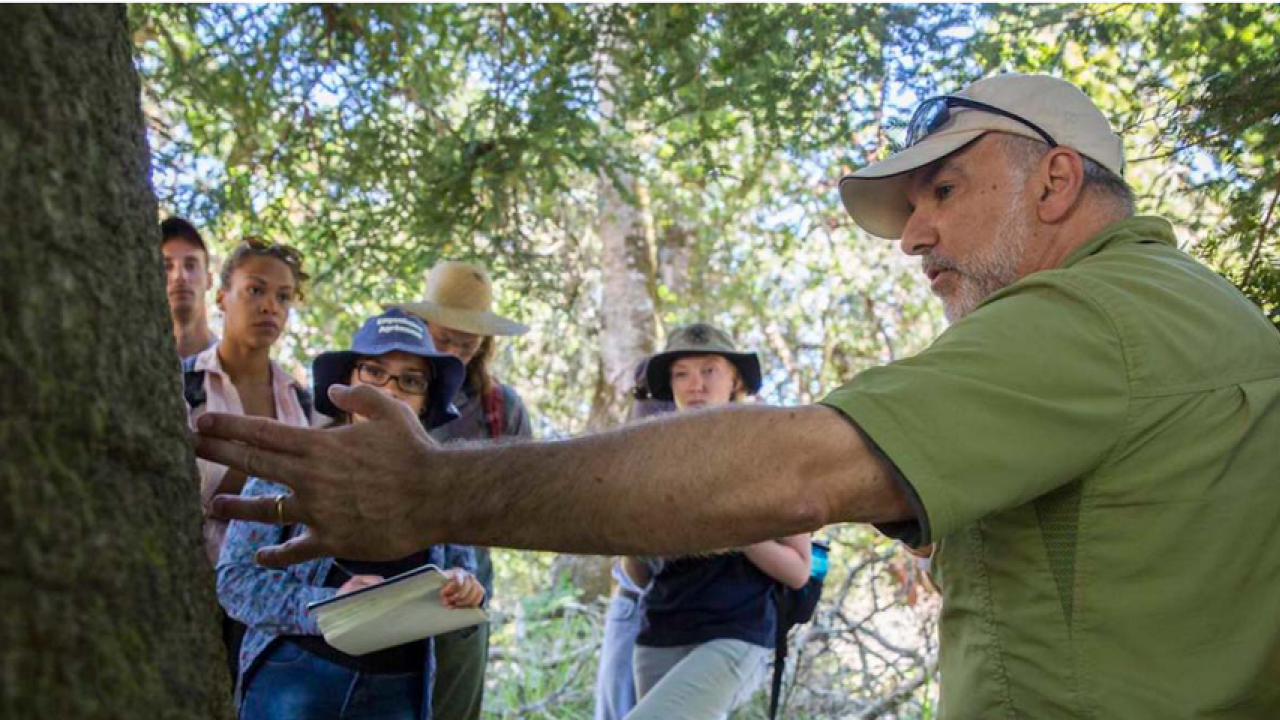 Originally story posted by Dateline Staff on January 23, 2018 in University News
A national organization is honoring plant pathology professor Dave Rizzo as an Outstanding First-Year Student Advocate, calling his work a "best practice" in easing students' transitions into college. He is among 10 people to be so recognized by the National Resource Center for the First-Year Experience and Students in Transition, based at the University of South Carolina.
The award presentation is scheduled for February at the resource center's annual meeting, to be held this year in San Antonio.
A faculty member for more than 22 years, Rizzo has been at the forefront of such initiatives as the Career Discovery Program, a partnership between the College of Agricultural and Environmental Sciences, and the Internship and Career Center — a program described as particularly helpful to first-generation and underrepresented students in obtaining skills for academic success and in creating a sense of belonging on campus.
"We can always count on Professor Rizzo to be available to meet with students and parents during summer orientation," CA&ES Dean Helene Dillard said. "It is easy to identify Professor Rizzo in a crowd, as he will be the one with a large group of students surrounding him and asking him questions about the majors he supervises as well as about the overall UC Davis experience."
Rizzo also led expansion of the Science and Society program, a collection of general education courses designed to offer students the opportunity to discover the connections that link the biological, physical and social sciences with societal and cultural issues. More than 2,500 students, including a significant number of freshmen and incoming transfer students, enroll in SAS courses each year.
---
Eliza Bliss-Moreau is the recipient of a 2018 Distinguished Scientific Award for Early Career Contribution to Psychology, from the American Psychological Association.
An assistant professor in the Department of Psychology and a core scientist at the California National Primate Research Center, she uses research methods from human social psychology, primate neuroanatomy, evolutionary biology and other fields to study the biological underpinnings of emotion in humans and other primates.
Her colleagues on campus and across the country describe her as a discipline-crossing scientist whose research on emotion holds remarkable promise for advancing neuroscience and improving mental health.
"She is poised to make remarkable discoveries about the function of neural systems in the primate brain, with direct implications for human mental health," psychology professor Karen Bales wrote in nominating Bliss-Moreau for the early career award. Seventeen other scientists from across the country also signed the letter.
Read more on the College of Letters and Science website.
---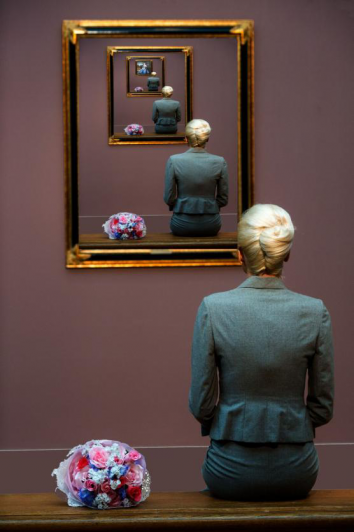 Professor emerita Lynn Hershman Leeson, an artist and filmmaker, is being honored in February by the College Art Association (Distinguished Feminist Award-Visual Artist) and the Women's Caucus for Art (lifetime achievement award). She taught in the Department of Art and Art History and the Technocultural Studies program (now the Department of Cinema and Digital Media) from 1993 to 2006.
Hershman Leeson works in photography, video, film, performance, installation and interactive, and internet-based media art. According to her website, she investigates key issues in the workings of society: the relationship between humans and technology, identity, surveillance, and the use of media as a tool of empowerment against censorship and political repression.
Two of her seminal works are Roberta Breitmore, for which she performed as a fictional person for five years, and Deep Contact, which was pioneering in its use of touch screen and precursors to the DVD in the late 1980s.
Her feature films have been shown at festivals around the world, and she has artworks in the collections of New York's Museum of Modern Art, the San Francisco Museum of Modern Art, the Los Angeles County Museum of Art, the Tate Modern in London and the National Gallery of Canada.
She has an installation now at San Francisco's Legion of Honor museum: VertiGhost (through March 25), in which she interprets the Alfred Hitchcock film Vertigo (1958), which includes the museum as a setting. VertiGhost explores the tension at the core of the movie about notions of authenticity and the construction of identity.