Mari Knuth-Bouracee (she/her)
Director, Clinical Services Culture, Climate, and Community Engagement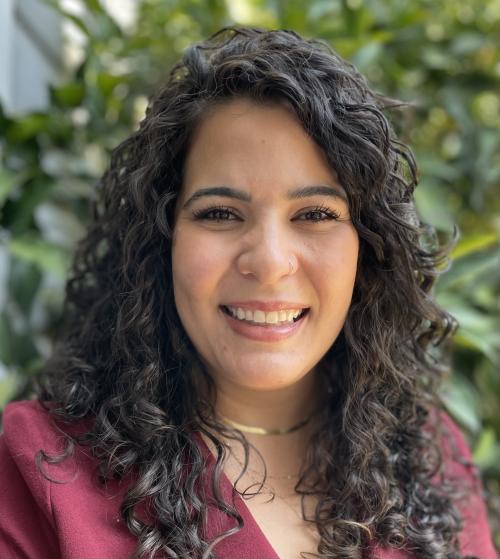 In my role, I have responsibility and oversight for initiatives and services to promote diversity, equity and inclusion (DEI) in the UC Davis Medical Center (UCDMC) and Ambulatory Care areas. This includes the design, development, and implementation of DEI strategies which support and enhance staff engagement, community building, and professional development. My approach is grounded in relationship-building and partnerships, which are necessary to carry out social justice and equity efforts.
Previously, I've led and collaborated in efforts focused on anti-oppression and equity within violence prevention and crisis intervention services, Women's Centers, and community partnerships and service-learning. I earned a B.A. from Boston College and M.A. at Bowling Green State University, and I'm pursuing a PhD in Social Psychology at UC Berkeley. I'm an alum of the Social Justice Training Institute, the youngest of four, from Venezuela, and an amateur scuba diver.
Why you do DEI work
As a young kid, I saw two kids searching for food in the trash; my emotions were flooded. This is one of my first memories of witnessing injustice and desiring a more compassionate and safe society. My own experiences as an immigrant and first-generation college student cemented my passion for social justice and my desire to create environments where we're all psychologically and physically safe and surrounded with the resources to be our most authentic, thriving selves.
We're all interconnected and our futures—our planet's future—are inextricably intertwined.  While to date, many of our communities and countries have been built of systems of oppression, I have deep optimism in our collective capacity to transform systems and cultures toward justice and equity.
Personal hashtag or motto
Service is the rent we pay for the privilege of living on this earth. - Shirley Chisholm and Marian Wright Edelman