Olivia Campa, MD
Director

Postbaccalaureate

Program, Office of Student and Resident Diversity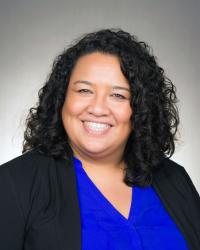 As the Director of the Postbaccalaureate Program I lead a program that encourages students from educationally and/or socioeconomically disadvantaged backgrounds to develop the skills necessary to succeed in health professional school. This program has matriculated 20 students per year into the program since 1991 and 85% of these students become physicians in California. This program is a model program for the workforce diversification within our state. At UC Davis we have been leaders in this area Nationally for many years and it is with great humility and gratitude that I continue this very important work serving as a mentor and helping to professionally develop the next generation of physicians who can go onto delivery high-quality and compassionate healthcare to a diverse patient population in California.
Why I Do DEI Work
I am a first-generation college graduate, Latina and the first person in my family to be a physician. I personally understand the barriers students face in the progression and development of their careers as health professionals and how to face and cope with systemic and interpersonal racism and discrimination. It's a professional goal of mine to help students develop the skills to overcome these difficult barriers to advancement in their careers so they can pursue their goals, achieve excellence in education, and work to improve care delivery to our diverse patient population as health professionals.
Motto/Hashtag
You can't be it if you can't see it.
Social Media
Twitter: @OliviaCampaMD
Instagram: @olivia_campamd