The Aoki Center and DEI's Hispanic Serving Institution Initiative Speaker Series
March 14, 2023
12:00 - 1:00 PM
Zoom or in person King Hall, Room 1301
Luis Carvajal-Carmona, Professor and Auburn Community Cancer Endowed Chair in Basic Science, Biochemistry and Molecular Medicine, School of Medicine
Our research group is interested in the study of cancer genetic susceptibility. We use genetic, genomic and functional approaches to identify novel cancer-causing gene and mutations in human populations, to investigate the function of genetic variation associated with disease and to carry out pre-clinical studies aimed at developing better molecularly guided therapies. We are also interested in investigating somatic genetic pathways and clonal architecture of common cancer types. An important number of our studies focus on the genetics and epidemiology of cancer in Latinos, for which we have developed long-standing collaborations with researchers in Latin America and Europe. 
---
January 23, 023 by Nicole Freeling, UC Newsroom
Five UC campuses — Merced, Riverside, Santa Cruz, Irvine and Santa Barbara — have already received the HSI designation, counting among the few highly-selective research universities nationally to achieve this status. The four remaining campuses are emerging HSIs, as defined by Excelencia in Education, a national nonprofit dedicated to Latinx student success in higher education, with 15-24 percent Latinx undergraduate enrollment.
So what does an HSI do, and why does that matter for students and for California?
---
November 15, 2022 by Cody Kitaura, Dateline
Hispanic Outlook Magazine last month named UC Davis as one of the "Top 100 Colleges and Universities for Hispanics," and the people leading UC Davis' effort to become a Hispanic-Serving Institution, or HSI, say that's just a peek at things to come.
"It's been our past, our present and our future," said Lina Mendez, director of HSI Initiatives. "I see this as something that can benefit the entire campus, and not just Hispanic students."
→ Read the Article.
---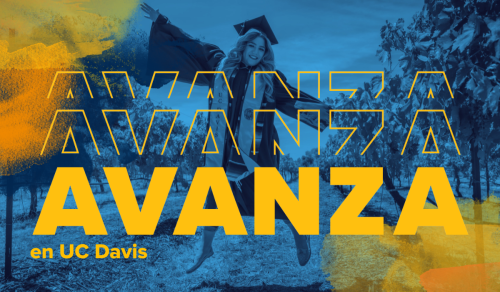 September 10, 2022
Vice Chancellor's Office of Diversity, Equity and Inclusion proudly launches AVANZA, a UC Davis Hispanic Serving Institution Initiative branding campaign that celebrates our servingness to the Chicanx/Latinx community.
---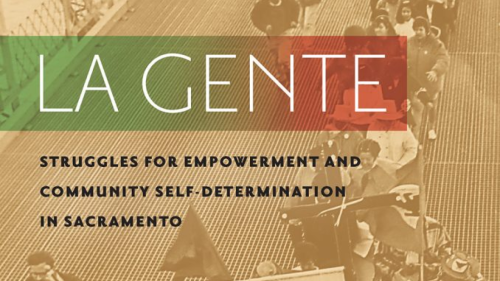 An Aoki Center and Office of the Vice Chancellor for Diversity, Equity and Inclusion HSI Speaker Series Event
La Gente traces the rise of the Chicana/o Movement in Sacramento and the role of everyday people in galvanizing a collective to seek lasting and transformative change during the 1960s and 1970s. In their efforts to be self-determined, la gente contested multiple forms of oppression at school, at work sites, and in their communities.
→ Watch the recording.
---
A UC Davis Forums on the Public University and the Social Good Event
While Latinos have seen an increase in college enrollment over the last decade, completion rates are stagnant or declining. As a result, there is a widening gap between this group and non-Hispanic whites in the attainment of college degrees. This presentation highlights research related to Latinos' college success, emphasizing the promise of Latino-attentive approaches for boosting college completion.
→ Watch the recording.
---
Author Adolfo Guzman-Lopez writes and speaks about Oscar Gomez—A star activist of the 1990s Chicano student movement who was majoring in Chicano Studies and Behavioral Science at UC Davis when his life was tragically cut short in 1994. Gomez was a DJ on La Onda Xicana, a weekly show he hosted on KDVS. He was granted his degree posthumously in 2019.
→ Listen to the podcast.
→ Read more about Oscar Gomez.