Office of Health Equity, Diversity and Inclusion Hosts First Virtual Diversity Revisit Day
First Virtual Diversity Revisit Day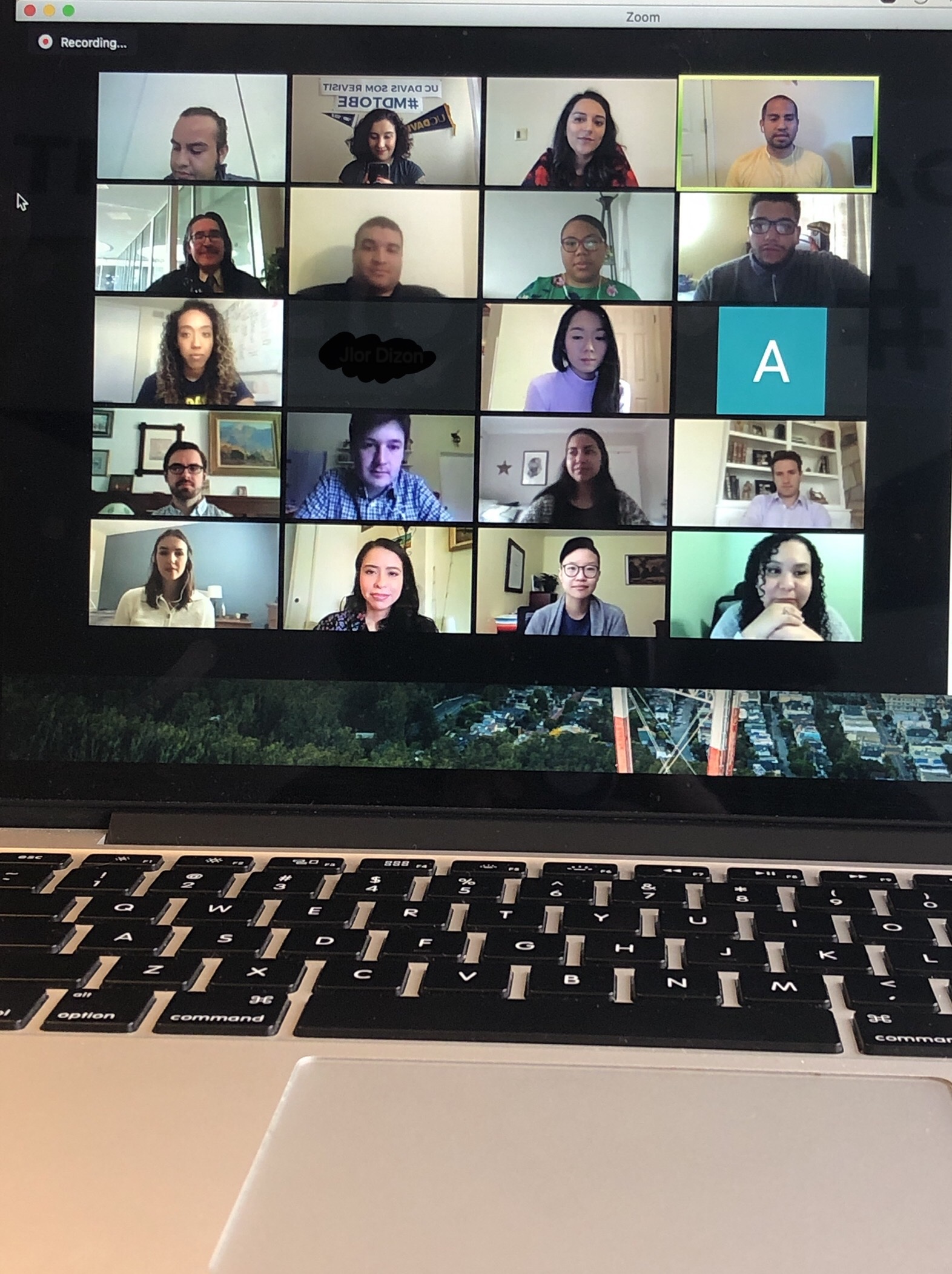 On Friday April 17, the Office of Student and Resident Diversity (OSRD) hosted its first virtual Diversity Revisit Day for about 110 admitted applicants to the UC Davis School of Medicine. The team shared the School and Health system's commitment to serving underserved communities and diversifying the healthcare workforce, alongside resources such as academic support and financial aid. READ MORE In addition to giving the students a warm UCD welcome, it provided information to advise their decision on where to matriculate into medical school.
Most medical schools offer this type of event before the commit-to-enroll deadline (April 30), and applicants use these events to gauge the culture of the schools they may attend. While all admitted students are invited, we pay special attention to UC Davis' mission to serve the underserved and diversify the health care workforce. This is an annual event that OSRD has hosted since at least 2008, though this was our first virtual session. While the vast majority of students joined us from Sacramento, the Bay Area, and the Central Valley (Redding to Bakersfield), we also had some students calling in from the Inland Empire (Riverside, San Bernardino) and southern Oregon (Medford).
Among the many presenters included Dr. Jorge García – Faculty Director, Office of Student and Resident Diversity, Charlene Green – Director of Outreach, Recruitment and Retention and Shea Hazarian – Program Coordinator, Office of Student and Resident Diversity.
Tags